Be prepared for your head to spin, but just realize that everything I'm reporting here is valid to the best of my knowledge.
Former WWE women's division champion Nora Greenwald, better known to her fans as Molly Holly, made her living at being an attractive and skilled competitor who was often portrayed as a good girl.  Given her gimmicks while a part of professional wrestling, it might not come as a surprise to learn that at the age of 32, despite having quite a large fan following of guys who consider her to be one of the hottest women in the world, Greenwald is still a virgin.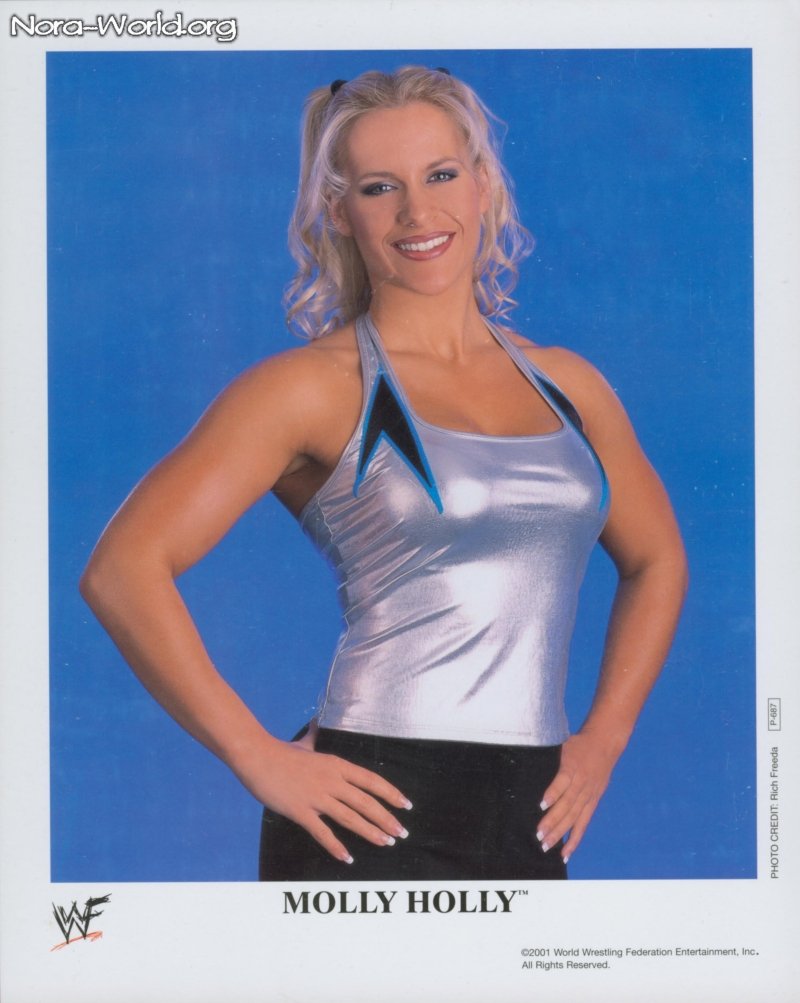 "Yup, we're waiting until our wedding night," said Nora. "It's pretty cool that Geno loves me enough to buy the car without test driving it first."
"She's stayed true to her faith and her integrity, staying pure morally and holding on to what she believes," said Geno Benshoof, the groom-to-be.
Did I not mention she's getting married this summer?  Indeed she is, and her future husband:  a former drug addict.
Even stranger still, not only has Nora Greenwald never been close to being engaged prior to Benshoof, she hadn't ever dated anyone prior to him!
"Geno was my first boyfriend and I met him just a year ago," said Greenwald. "I never wanted to waste my time, so I have been waiting for 'the one' and when you know, you know."
Don't get me wrong, it's commendable that in a world filled with promiscuity and poor morals, that Molly Holly / Nora Greenwald decided to wait until she got married to have sex, but the story's just sort of shocking.
And the craziness continues.
**adsense_4block**
How did they meet?  She worked at the drug rehabilitation center as a teen counselor, drawing experience from her personal life where she saw plenty of addiction in her tours with WWE.  He was in the process of picking his life back up after years of substance abuse – part of which included landing a job interning at the center after his treatment had finished.
Apparently Benshoof had been "charged and convicted of felony drug possession, burglary and possession of a dangerous weapon", and he entered treatment as a judge-offered alternative to spending 56 months in prison.
How did Benshoof propose?
Well the duo are both born-again Christians (also admirable), and the story I've heard is that Benshoof wrote a song about Molly Holly / Nora Greenwald and played it on a piano for her, in church (no word if it happened in front of a congregation), and then proposed.
I'm not making this up!
Did I mention one of the groomsmen at the wedding is likely to be an Olympic luger?  Tony Benshoof finished 4th in the event at the 2006 Turin games.
At least they look happy, and they have an interesting story to tell.
Regardless the tone with which this article might be read, I do wish the happy couple all the best in their future endeavors.
The original article can be read at the official website for Nora Greenwald / Molly Holly.